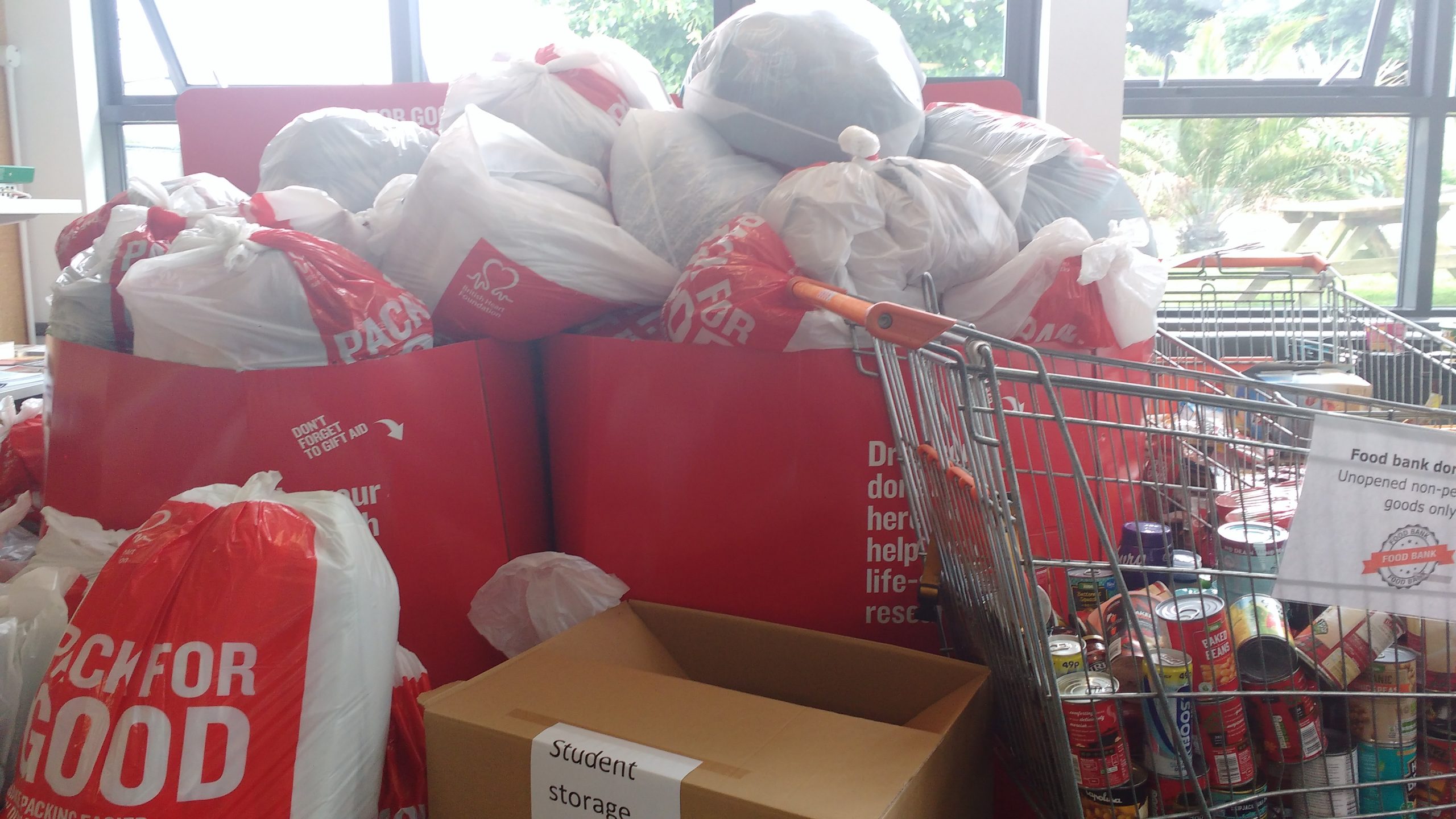 ~ minute read.
Thousands raised for Pack for Life
November 14, 2022
Students and staff have helped to raise £9,675 and to divert 5.5 tonnes of 'waste' from landfill via the British Heart Foundation (BHF) Pack for Good campaign this year.
This means that the equivalent of 32,462 kg of CO2 emissions were prevented.
The FX Plus Halls team has been supporting the Pack for Good campaign since 2015 and organises all collections. Since then, almost £60,000 has been raised for the cause so that. as well as the carbon saving, thousands have been raised for life-saving research.
Pack for Good encourages students who are moving out of their accommodation to donate unwanted items including books, household goods and clothes. University, FX Plus and Students' Union staff are also invited to donate using collection points at Falmouth and Penryn campuses.
According to the most recent (2022) BHF report, 691 bags were collected from FX Plus-run and private student accommodation (and staff). And since 2015, 34 tonnes of unwanted items have been diverted from landfill.
Our Halls team supports Pack for Good every year and organises collection points around student accommodation areas, on and off campus, including a main point at Glasney Lodge Reception.
The Halls team also collects unwanted items for local food banks, with trolleys in Glasney Lodge.
All BHF standard shops have recycling services for textiles, books and most homewares. In 2021/22 and, in that year, 14,000 tonnes of 'pre-loved' clothes were sold. Through re-use and recycling, the BHF saved more than 57,000 tonnes going to waste, avoiding 130,000 tonnes of greenhouse gas emissions.
According to the BHF:
• In the UK more than half of us will get a heart or circulatory condition in our lifetime.
• Since the BHF was established the annual number of deaths from heart and circulatory diseases in the UK has fallen by around a half.