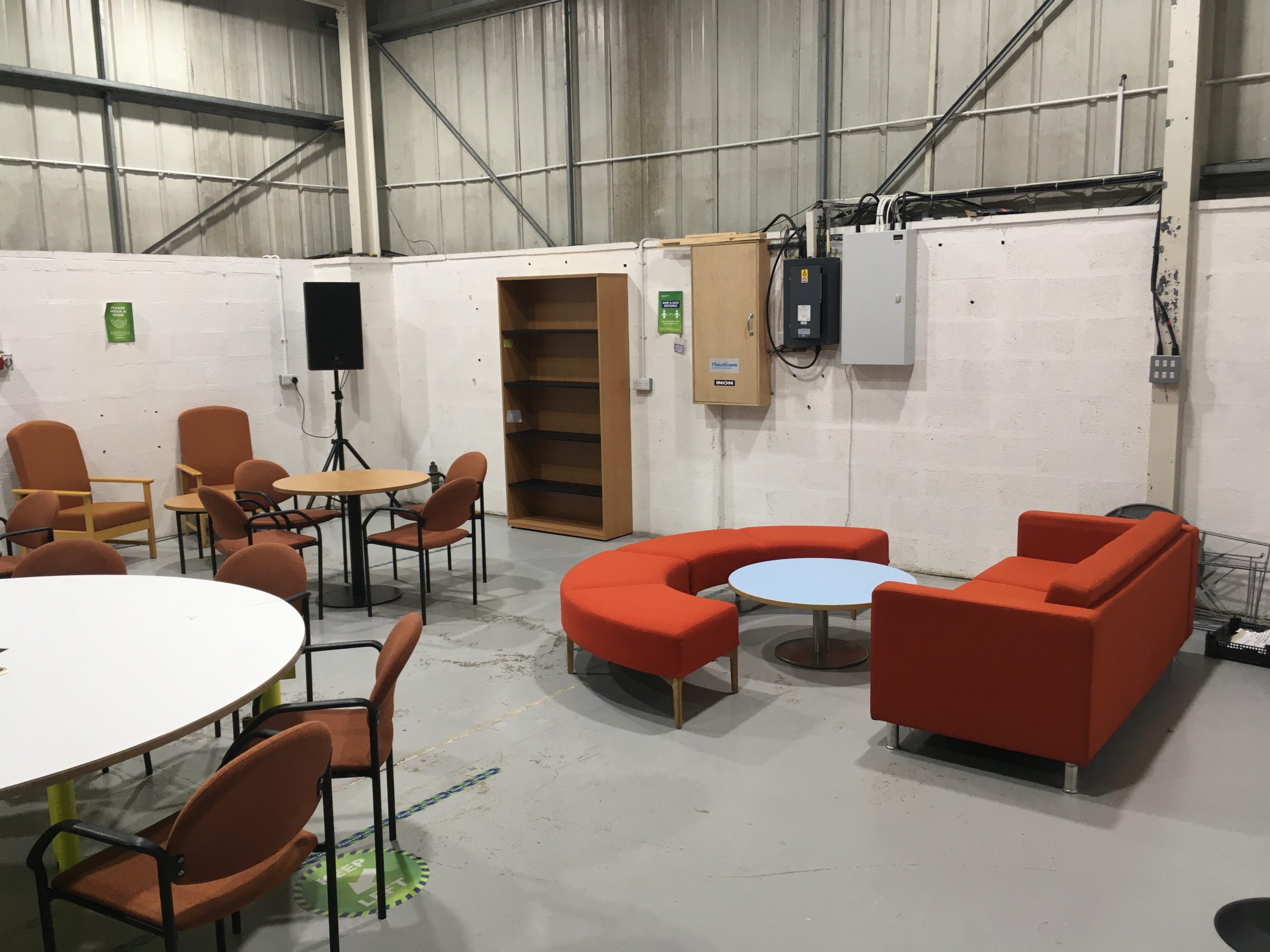 ~ minute read.
Community furniture donations
February 3, 2022
Communities and organisations have been benefiting from furniture donations from our campuses as part of our commitment to sustainability.
The working styles of many people at Falmouth and Penryn campuses changed during COVID-19 pandemic restrictions. Furniture was taken out of rooms to allow for more space and social distancing. As restrictions lift and people return to the campuses to work, many prefer the less cluttered office style.
Rather than throw away unwanted but good quality furniture, our Caretaking team has been busy finding new homes for it with community organisations and schools.
Lynn Storey, Falmouth Exeter Plus Facilities Operations Manager, said: "With our commitment to avoid disposal of any furniture that still has life left in it, we have been reaching out to local communities to see if we can find new homes for our furniture.
"Over the last few months the Penryn caretaking team has donated items to Cornwall Business School at their new space on Kernick Industrial Estate and the Dracaena Centre and Princess Pavilion in Falmouth. The Falmouth Caretaking team has also been busy supporting local schools and community projects, recently delivering sofas, seating and tables to Constantine Primary School and Camborne Contemporary Crafts Hub."
Oliver Milliner, Head of Sustainability, added: "We are committed to making our campuses more sustainable via a variety of initiatives and this is a perfect example of repurposing and reusing. With thought and care, our Caretaking team has found a great way of supporting local communities while reducing waste."