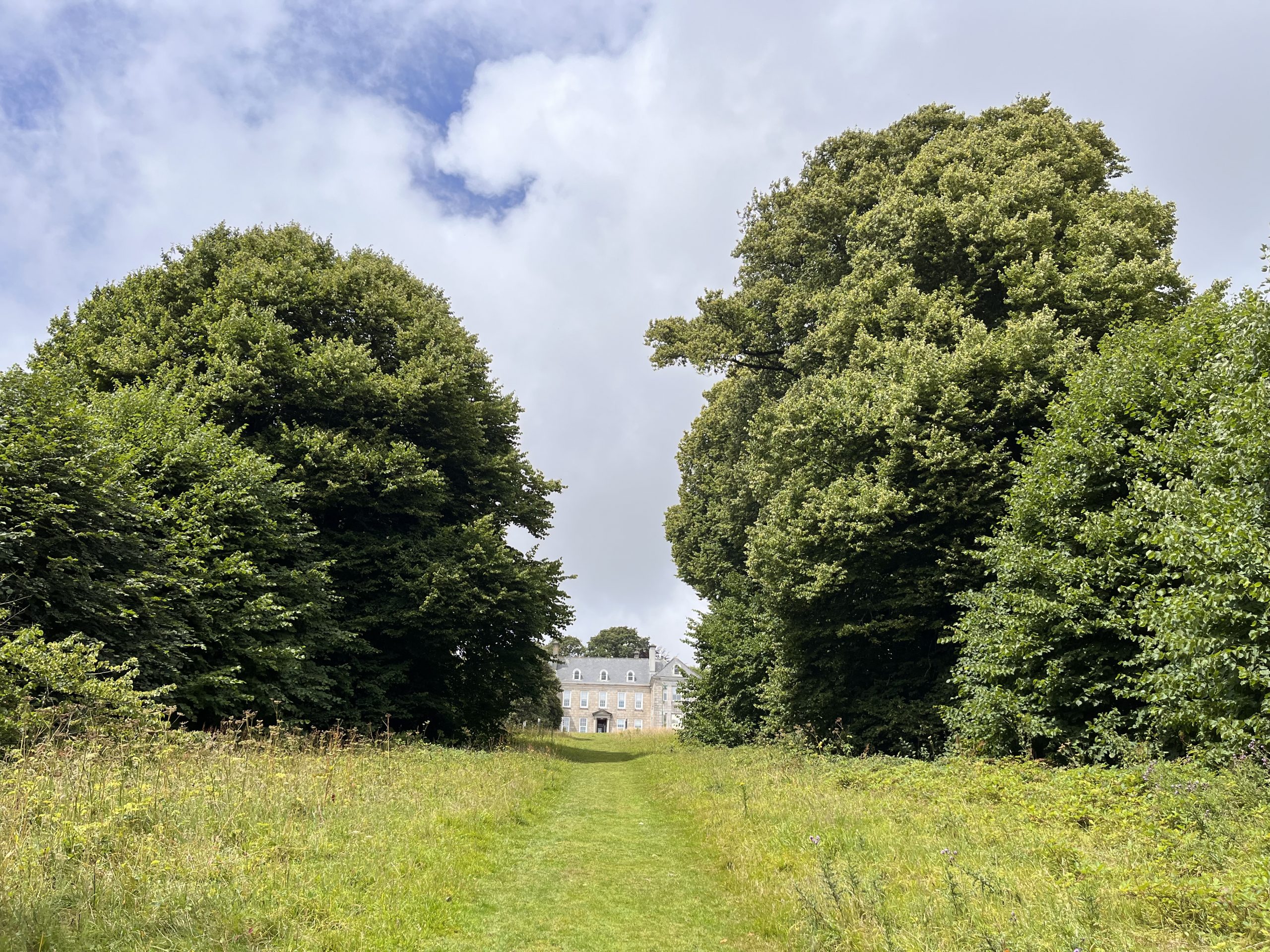 ~ minute read.
Penryn Campus Achieves the Coveted Green Flag Award for Sixth Consecutive Year
August 17, 2023
Penryn Campus, which is jointly owned by Falmouth University and the University of Exeter, has officially been recognised as one of the country's best parks as it once again achieves the coveted Green Flag Award for 2023.
For the sixth consecutive year, the Penryn campus will raise its Green Flag – the international quality mark for parks and green spaces – from the environmental charity Keep Britain Tidy.
Penryn campus is set in 100 acres of countryside, overlooking the Fal estuary, and unfurls from the historic Tremough House, which has its origins as an 18th century girls' boarding school. The grounds boast herbaceous beds, sub-tropical planting, a fruit producing orchard, an 18th Century lime avenue, and a drive with Pinetum native woodlands and historic rare rhododendrons which were cultivated on the site in the Victorian era.
Keep Britain Tidy's Green Flag Award Scheme Manager Paul Todd MBE said: "I would like to congratulate everyone involved at Falmouth University and the University of Exeter's Penryn Campus in achieving a Green Flag Award.
"The site is a vital green space for the community, bringing people together and providing opportunities to lead healthy lifestyles. The staff and volunteers do so much to ensure that it maintains the high standards of the Green Flag Award and everyone involved should feel extremely proud of their achievement."
At Penryn, specific care and attention have been made to seed and set aside wildflower areas, to protect and increase biodiversity. "Both Falmouth University and the University of Exeter are dedicated to sustainability under their Climate Emergency declarations and a key part of this involves supporting green spaces and the biodiversity on our beautiful campus," explains Oliver Lane, FX Plus Director of Residences and Facilities in Cornwall.
The Green Flag Award scheme, now in its 27th year, recognises and rewards well-managed parks and green spaces, setting the benchmark standard for the management of green spaces across the United Kingdom and around the world.
"It is fantastic that Penryn has retained this award for a sixth year. It highlights the hard work of our teams and volunteers – both students and staff. Particular thanks should go to Toby Nenning, Grounds and Gardens manager, and Casey Thomas, Head of Facilities Management, and to their teams," said Oliver.
The esteemed accolade is testament to the tireless work and dedication of the entire team that care for the grounds and gardens at Penryn, rain or shine, 365 days a year, so that all campus users can enjoy the beautiful green spaces here.
We hope that over the summer, whilst the gardens are in full bloom, you will join us on the number of walks and activities that the Sustainability teams have planned to encourage you to connect and immerse yourselves in the nature that we are nurturing here on campus grounds.