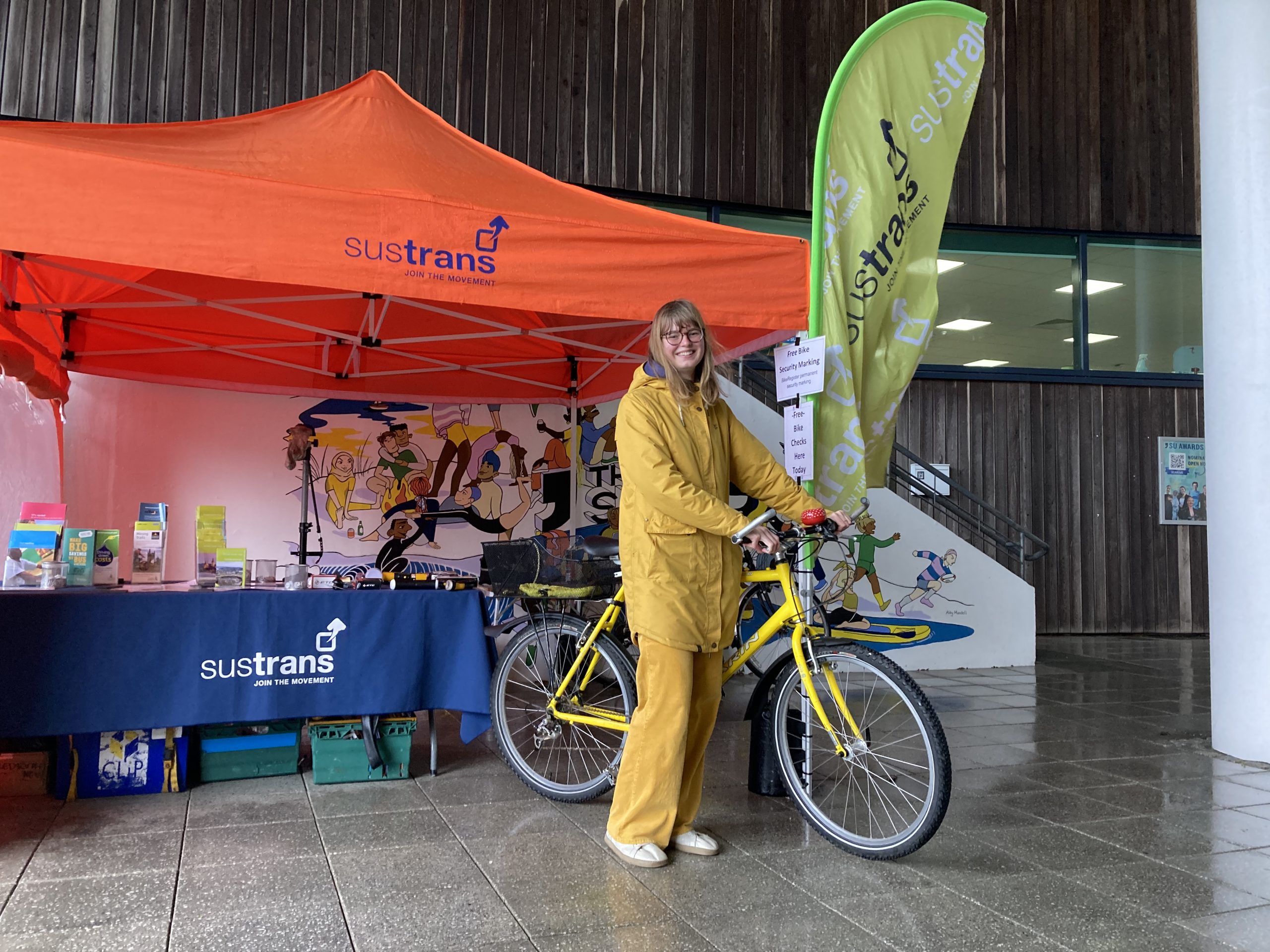 ~ minute read.
Dr Bike Day at Penryn Campus
September 22, 2023
Falmouth University and the University of Exeter and walking and cycling charity Sustrans have organised several Active Travel Events at our Penryn Campus, taking place on Wednesday 27th September and Thursday 28th September.
On Wednesday from 10am – 5pm, Sustrans will be running a 'Dr Bike Day' with free bike safety checks and adjustments, free bike security marking and local walking, cycling and public transport advice.
Their Dr Bike stand will be located in the Courtyard between the SU and the Stannary and the service is free for all students and staff. Simply leave your bike with Sustrans and pick it up later.
If you don't have a bike, you can still pop by to say hello! There will be plenty of walking route and public transport information, as well as free maps for those seeking discovery and adventures in Cornwall.
In addition, there will be information for students on how to get free e-bike hire, and for staff about our cycle to work schemes!
Do you already walk or cycle to campus, or perhaps you are thinking about starting? Changing facilities, showers and cycle parking are available across the site. If you're not sure where they are, come and talk to the team on the Wednesday 27th.
On Thursday 28th September from 10:00am – 13:00pm, why not learn how to look after your own bike by signing up to a free bike maintenance session?  Sessions will take place outside in the Courtyard between the SU and the Stannary and are open to everyone.
Free Maintenance Sessions on Thursday 28th include:
Session 1: M checks and general maintenance, 10:00am – 10:45am
Session 2: Puncture repairs, 11:00am – 12:00pm
Session 3: Brakes and gears, 12:15am – 13:00pm
Sign up at the Dr Bike stand on Wednesday 27th September or email Helen Morse on helen.morse@sustrans.org.uk.
For more information contact sustainability@fxplus.ac.uk.